Alicante fumè S1 shade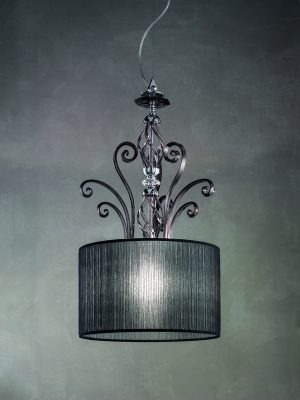 A Decorative, and wonderful suspension to make our buyers rejoice with satisfaction. Includes 1 Light.
Color:
Fume
Finish:
Shiny Silver
This elegant suspension 1 light is part of the Alicante Collection which features exquisite lighting pieces made, in this case, of fumè glass with silver accents decorated with Swarovski crystal. Black shade Mod. Cylinder is made of pvc and organza. Perfect as dramatic suspension, it is sure to be the center of attention on any classic home, making any occasion feel special.
View Larger Image