Claire L12+6+6 amber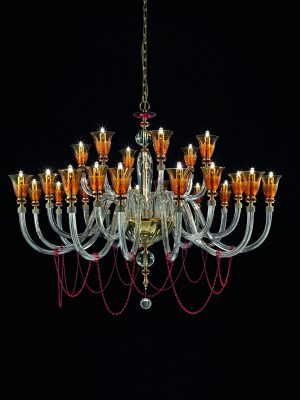 A Enormous Magnificent Chandelier from the Claire Collection. Includes 24 Lights.
Finishes:
Shiny Gold 24k
Glass:
Transparent/Ruby/Amber
Beautiful and elegant 24 lights chandelier, 12 on the first level, 6 on the second level and 6 on the third level, is part of the Claire Collection which features exquisite lighting pieces made in this case of clear glass and amber as shades with finish in shiny gold 24K. The whole wall sconce is embellished with Swarovski crystals, pendants and hand application.
View Larger Image